[ad_1]
Posted in: Games, Indie Games, Netflix, Video Games | Tagged: braid, Chicken Run: Eggstraction, death's door, hades, Katana Zero, Money Heist, Oxenfree II: Lost Signals, Shadow & Bone: Enter the Fold, Slayaway Camp 2: Netflix & Kill, The Dragon Prince: Xadia
---
Netflix has shared ten indie games that you'll be able to play on the streaming platform, some already out, and some on the way.
---
---
Article Summary
Netflix announces ten indie games during Geeked Week '23, enhancing its gaming offerings.

Oxenfree II, Shadow & Bone: Enter the Fold, and Slayaway Camp 2 available now on Netflix.

Upcoming 2024 releases include The Dragon Prince: Xadia and Braid, Anniversary Edition.

Netflix members get exclusive access to these games on mobile, with select titles on PC/Console.
---
During Geeked Week '23, Netflix decided to reveal ten indie games that will be playable on their platform for those seeking out gaming with their streaming service. Three of the games they revealed are available now, as you can play Oxenfree II, Shadow & Bone: Enter the Fold, and Slayaway Camp 2. Everything else on this list will be arriving sometime in 2024. You can read about all ten games below and check out their trailers.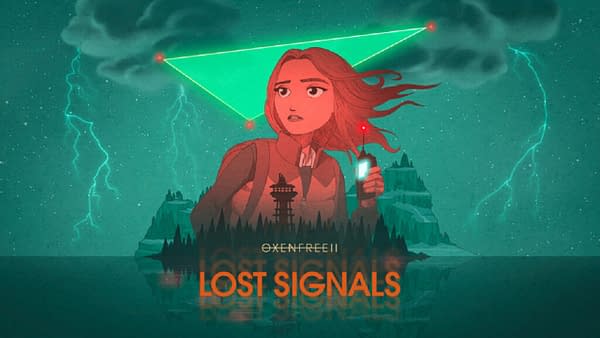 Slayaway Camp 2: Netflix & Kill
Leave no survivors. In this sequel, you're Skullface, a killer stuck inside a retro horror movie catalog — solve puzzles, stalk victims and get stabby. So, somebody thought it would be a great idea to summon Skullface, Slayaway Camp's violentest killer, and now he's trapped inside a very familiar-looking streaming service. That means hundreds of potential new victims splattered across classic movie genres, and — let's face it — those unsuspecting innocents aren't going to decapitate themselves. Your hall pass for retro horror awaits!
Shadow & Bone: Enter the Fold
Shape the fate of the Grishaverse, travel war-torn Ravka, and decide which powers prevail. You determine the choices of Shadow and Bone's iconic heroes in this interactive role-playing game. Explore the world as Alina, Jesper, Sturmhond and General Kirigan as you discover previously untold stories set between Seasons 1 and 2 of the Netflix series. Encounter familiar faces, new villains, hard choices, and dramatic twists in this narrative RPG that puts the player in charge as the story unfolds. Available exclusively for Netflix members.
Oxenfree II: Lost Signals  
Oxenfree II: Lost Signals is the mind-bending follow-up to the critically acclaimed supernatural thriller game Oxenfree. The game follows the story of Riley Poverly, an environmental researcher who returns to her hometown Camena to investigate unnaturally occurring radio frequency signals causing disturbances in electronic equipment throughout the small coastal town. What she encounters is more than she bargained for: shadowy cult members, ghostly radio signals, and spacetime portals. Investigate a dark new mystery in this interactive story game, which has been praised by critics for its engaging narrative, relatable characters and haunting sound design. Available exclusively for Netflix members on mobile. Also available for PC, PlayStation, and Nintendo Switch.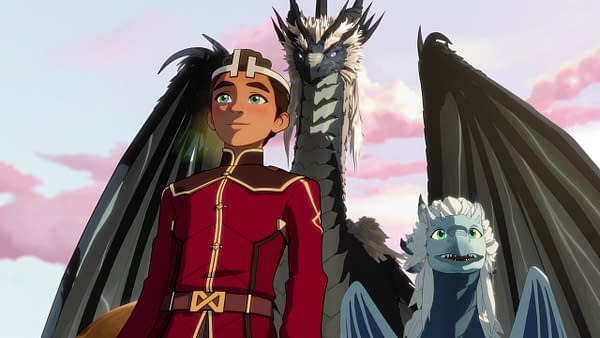 Money Heist 
Releasing alongside Berlin, the upcoming spinoff series of Money Heist, the Money Heist game allows you to dive into an interactive world and join the crew in the heist that started it all — La Perla de Barcelona. Your choices determine the outcome: will you let an unexpected visitor from your past jeopardize the Professor's perfect plan? Available exclusively for Netflix members.
Chicken Run: Eggstraction 
From Aardman, the makers of the Chicken Run films, comes Chicken Run: Eggstraction, a real-time, top-down heist game that combines squad-based infiltration with high-octane, chaotic escapes. The game picks up after the events of the upcoming film Chicken Run: Dawn of the Nugget, and players will get to visit a variety of characterful locations to rescue chickens and bring them back to Chicken Island. Available exclusively for Netflix members. 
The Dragon Prince: Xadia 
The Dragon Prince: Xadia is a hero-based cooperative action RPG from Wonderstorm, the makers of The Dragon Prince hit animated series on Netflix. In the game, explore the world of Xadia with heroes from the series, which is entering its sixth season next year. Step into the boots of Xadia's greatest champions, team up in co-op missions to fight iconic Dragon Prince villains, and discover new stories with all the heart, humor, and high stakes the series is known for. Available exclusively for Netflix members on mobile. Also coming to PC.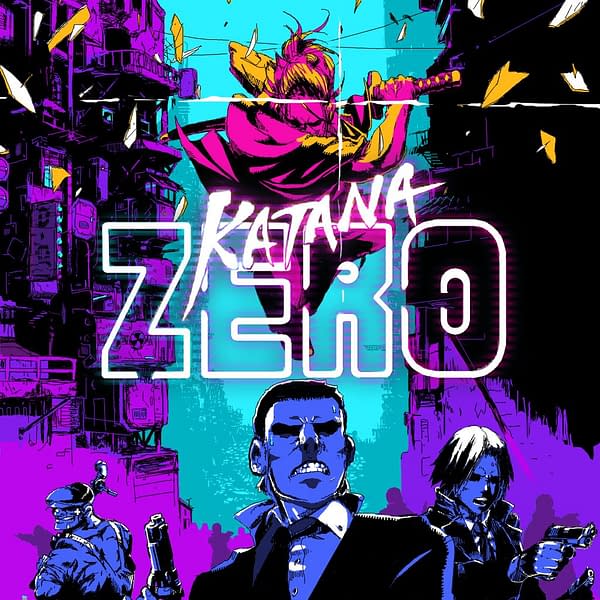 Death's Door  
Reaping souls of the dead and punching a clock might get monotonous, but it's honest work for a Crow. Things liven up when your assigned soul is stolen, and you must track down a desperate thief to a realm untouched by death — where creatures grow far past their expiry. This award-winning indie game from Acid Nerve and Devolver Digital is coming exclusively to mobile for Netflix members. 
Katana Zero 
Smash, dash, and manipulate time to unravel your past in this critically acclaimed neo-noir action platform. Overcome oppositions, manipulate environments, and defeat foes in this beautifully brutal acrobatic game from Askiisoft and Devolver Digital. Coming exclusively to mobile for Netflix members.
Hades
This critically-acclaimed rogue-like dungeon crawler is coming exclusively to iOS for Netflix members. Play as Zagreus, the prince of the Underworld, and defy the god of the dead as you hack and slash your way out. It's never the same experience twice: Each time you play, you'll combine the divine might of various Olympian gods with your own in new ways, brave a wide variety of different challenges, and unravel more of the story featuring our award-winning art, audio, and narrative. You may play for not just dozens of hours, but hundreds of hours, while still discovering new character builds and story events.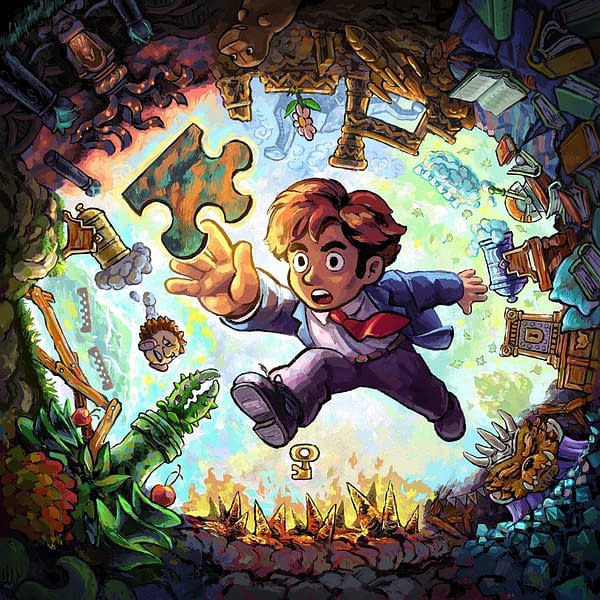 Braid, Anniversary Edition
The award-winning puzzle platformer Braid is back, reimagined, and updated for modern hardware while still preserving the integrity of the original. Coming to mobile exclusively for Netflix members as well as consoles and PC,  manipulate the flow of time in strange and unusual ways in this indie game from legendary designer Jonathan Blow. From a house in the city, journey to a series of worlds and solve puzzles to rescue an abducted princess. Braid, Anniversary Edition reimagines the title for modern, high-resolution hardware via a variety of changes and updates that still preserve the fundamental integrity of the original, including improved sound, hand-repainted graphics, smoother animation, the ability to swap back and forth between the old and new Braid on the fly, and an extensive and detailed developer commentary track.
---
Stay up-to-date and support the site by following Bleeding Cool on Google News today!


[ad_2]
Source link