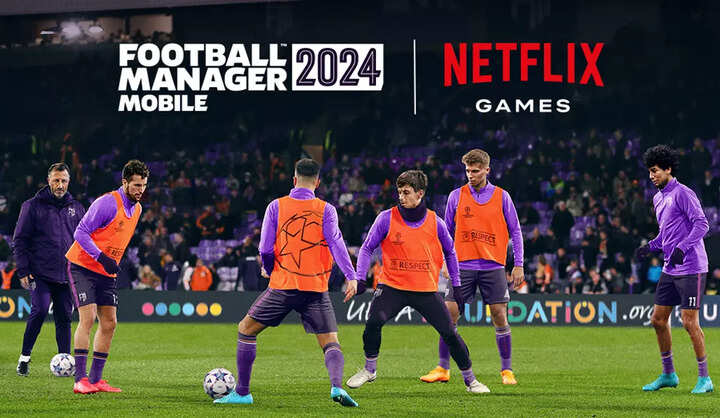 Sega's Football Manager 2024 Mobile (FM24) game is set to launch on November 6. The mobile title will be available exclusively on the Netflix mobile app. It is important to note that FM24 will not be available through the Netflix app on PCs, TVs and game consoles. The game's developer has updated its blog post to announce the same. The studio has also noted that Netflix's global reach and membership base will allow more players to access the game which will be available in four new languages.
How to access FM24 on Netflix
The game's updated page notes that existing players who have a Netflix membership will be able to find and install the game. FM24 Mobile will be available through the Netflix mobile app when the mobile title launches in November. The upcoming game will appear in a dedicated Games section on iPhones and Android devices.
Players will also be able to find FM24 Mobile on the App Store and Google Play. However, they'll need a Netflix account to log in and play the game. If someone is not logged in to Netflix on their device, they will receive a sign-in prompt upon reaching the game's loading screen. At this point, players will either need to enter their Netflix account details or sign up for a new membership.
Read Also In the announcement trailer, the game's developer has already confirmed that the FM24 Mobile's new features and functionality will be revealed after October 23.
FM24's predecessor FM23 was also launched in November 2022. The football management simulation video game is a part of the Football Manager series. Just like the upcoming game, last year's FM23 was also developed by Sports Interactive and published by Sega.
FM23's early access was available on PC and Mac while the full game release for the PlayStation 5 was delayed.
FacebookTwitterLinkedin
---
---
end of article Source link