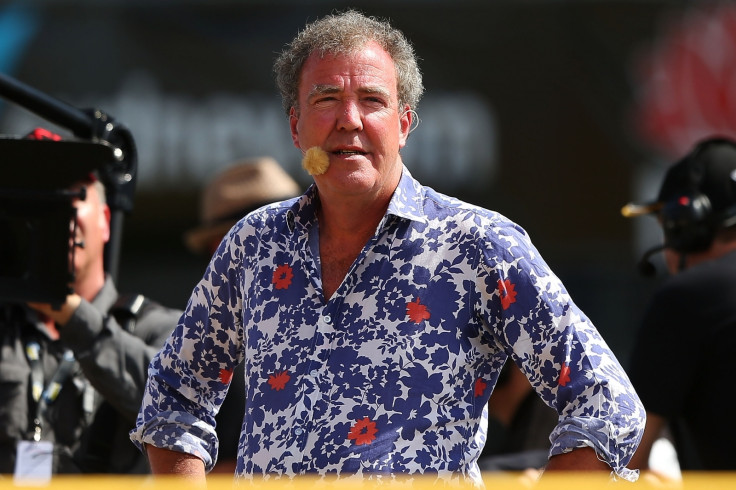 "Clarkson's Farm" star Jeremy Clarkson faces an uncertain future on Amazon Prime Video. Bosses said no decision has been made yet regarding his show following the furor over his column about Meghan Markle last year.
Clarkson's future on the platform has been thrown into doubt following his "degrading" column about the Duchess of Sussex in The Sun in December 2022. His column prompted calls for Amazon to drop his show "Clarkson Farm" from Prime Video. In January this year, Variety reported that Amazon was set to drop the series in 2024.
But Amazon Prime Video's Head of U.K. Unscripted, Fozia Khan, denied the report according to Deadline. Speaking during a Prime Video commissioner session at the Edinburgh TV Festival, she admitted that the platform was left "shocked and disappointed" by his column.
But she said a decision has yet to be made regarding the future of his docuseries adding, "There are lots of discussions going on but the thing that's important to say is there is so much more going on to [Clarkson's Farm] than Clarkson."
When asked if the show will push past its contractually obligated third season, Dan Grabiner, Prime Video U.K.'s Head of Originals, said that "no decisions have been made."
He explained, "It's a very complex topic but we are not interrupting production of the current season. I can't tell you what a phenomenon this show is and the impact it's had on the agricultural community."
Grabiner shared that they "get messages from farmers around the world who just love the show, saying they've never really seen their world reflected properly on screen before. It's a hell of a lot bigger than Jeremy Clarkson." Despite the controversy, "Clarkson's Farm" season 2 aired in February and quickly became Prime Video's biggest U.K. original.
In his December 2022 column, the 63-year-old described how he hates Meghan Markle in a "cellular level." He told readers that he lies awake at night "dreaming of the day when she is made to parade naked through the streets of every town in Britain while the crowds chant, 'Shame!' and throw lumps of excrement at her." He clearly referred to a scene in the hit HBO series "Game of Thrones" involving one of its characters, Cersei Lannister.
After a six-month investigation, Britain's Independent Press Standards Organisation (IPSO) in June found that his column contained discriminatory language about the duchess' sex. Aside from The Sun, he has also since apologised publicly on Instagram for his "horrible" article and revealed that he also personally wrote to both Prince Harry and Meghan Markle to apologise.
But a spokesperson for the couple said the duchess did not receive his apology since his email was addressed solely to the duke. The representative replied, "While a new public apology has been issued today by Mr. Clarkson, what remains to be addressed is his long-standing pattern of writing articles that spread hate rhetoric, dangerous conspiracy theories and misogyny. Unless each of his other pieces were also written 'in a hurry', as he states, it is clear that this is not an isolated incident shared in haste, but rather a series of articles shared in hate."
Surprisingly, Clarkson's apology is no longer on Instagram and he has not discussed his column since the IPSO ruling. Prince Harry, on the other hand, referred to it during a promotional interview on CBS' "60 Minutes" with Anderson Cooper earlier this year, ahead of the release of his memoir on Jan. 10. He said Clarkson's article proved his and Meghan Markle's point about the British press being toxic. He said he was not surprised at all by the column but it did shock him.
dismiss for now
✔️ Unlock the full content of International Business Times
✔️ Easily manage your newsletters subscription and save your favourite articles
✔️ Ad-free reading. Avoid ads on all your devices
Already have an account? Log in
Source link