Suits originally ran on USA Network from 2011 to 2019, and while it was certainly one of the channel's more well-known shows and had a dedicated fanbase, it's not like it was a worldwide phenomenon. However, Suits has surged in popularity over the last several months thanks to the first eight seasons being delivered to Netflix subscribers, and this follows all nine seasons already being available to stream with a Peacock subscription or Amazon Prime Video subscription. While this is great for fans, not everyone involved with the legal drama have been so happy with this development.
For one thing, writers Nora and Lilla Zuckerman recently talked about how their residual checks for when Suits was running on USA were significantly higher than what they've received from the show being streamed so much on Netflix, specifically for their Season 5 episode "Blowback." Now their fellow writer Ethan Drogin has chimed in with his own experience, sharing in The Los Angeles Times that he's only received $259.71 from Suits' Netflix success, and that's all from one episode, Season 1's "Identity Crisis." Drogin wrote that while it's gratifying that the show has "found a new and bigger audience" this summer, earning a minuscule amount like this for something that's been so popular exemplifies why he and Hollywood's other writers, as well as the actors, are currently on strike. As Drogin noted, even a 100% increase of $259.71 "doesn't come close to paying most people's rent."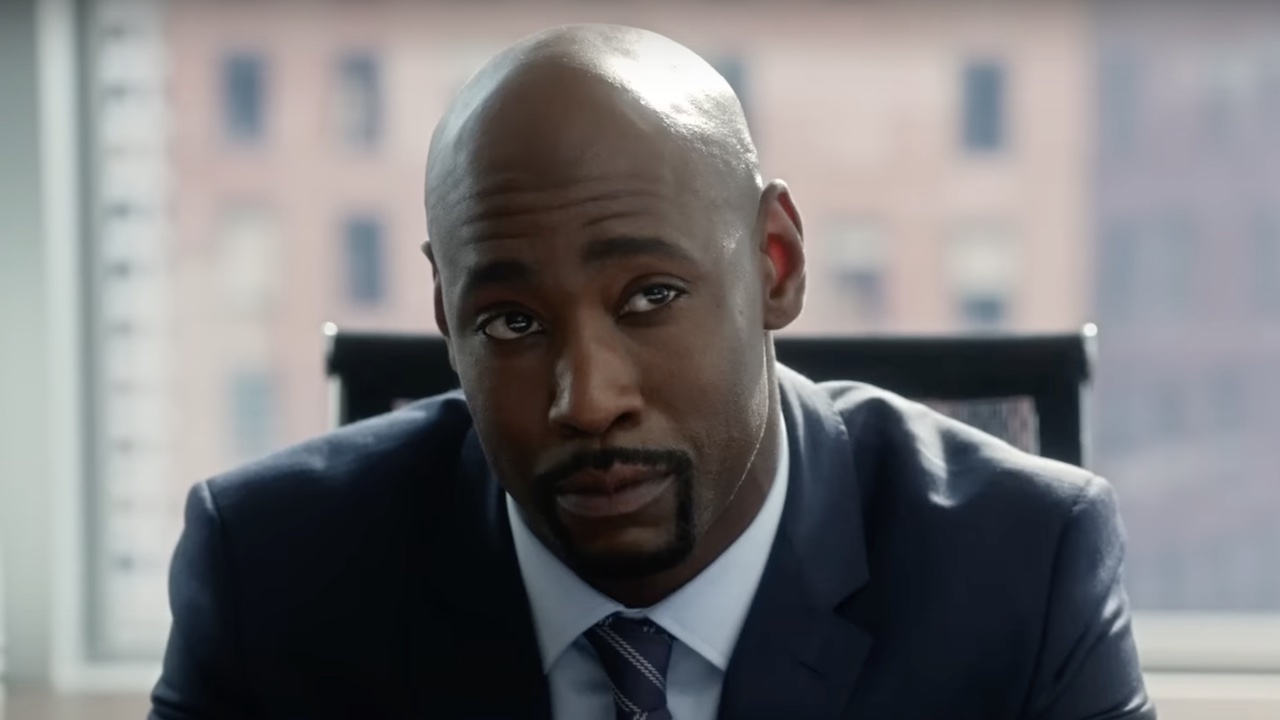 Then there's D.B. Woodside, who's known for playing Amenadiel on Lucifer, Wayne Palmer on 24, Robin Wood on Buffy the Vampire Slayer and Erik Monks on The Night Agent (who frankly didn't deserve to be killed off). Woodside appeared throughout Suits Season 4 through 7 as Jeff Malone, an SEC prosecutor who spent some time at Pearson Specter as a senior partner and began a romantic relationship with Gina Torres' Jessica Pearson. In the wake of Suits taking Netflix by storm, Woodside tweeted out that his time on there, Lucifer and The Night Agent, with those latter two specially being housed at Netflix (though the latter was originally a Fox series), is enough to prove that he deserves the opportunity to lead his own series. 
Given how well D.B. Woodside has done for himself after nearly 30 years of professionally acting, and especially in the wake of so many people seeing him on Suits, you can be sure there are plenty of people who'd like to see him fulfill this goal, especially if it was at Netflix. For now though, Suits' Netflix traction isn't pushing that particular needle forward, though perhaps that might change once the WGA and SAG-AFTRA strikes are over. In the meantime, Suits is continuing to kill it on the streamer, and executive producer Gene Klein is even "expecting a call at some point" about the possibility of making more episodes. Gabriel Macht, who starred as Harvey Specter for the entirety of the show's run, even issued a challenge for fans to watch Suits more than the guy who went through it 17 times.
If you'd had your fill of Suits, then feel free to look at the other best shows on Netflix to stream. Our 2023 TV schedule is also available to those looking to get the lay of the current small screen land.