Netflix's 2023 cancellation scorecard is growing. As the streamer continues to pack its content catalogue full with fresh content this year, it has also brought the ax down on more than a dozen other original titles, with 2023 currently set to be one of the bloodiest years yet for cancellations at the streamer.
While Netflix in recent years has put increased focus on original content, it made it clear early on in 2023 that even those titles weren't safe from getting the boot. In fact, less than 24 hours into the new year, the first cancellation was struck when the Jantjee Friese and Baran bo Odar-created mystery sci-fi drama 1899 was canceled after just a single season. The cancellation came as a surprise given the show's early success, and seemed to indicate what was to come over the course of the following months, which have seen numerous other titles join the list of ill-fated Netflix original series, the most recent being Snowflake Mountain.
Keep scrolling to see the complete list of series canceled by Netflix so far in 2023. Curious as to why these shows were canceled? In December 2022, a Netflix exec shed some surprising light on the decision-making process. You can read more about that by clicking here.
'Snowflake Mountain'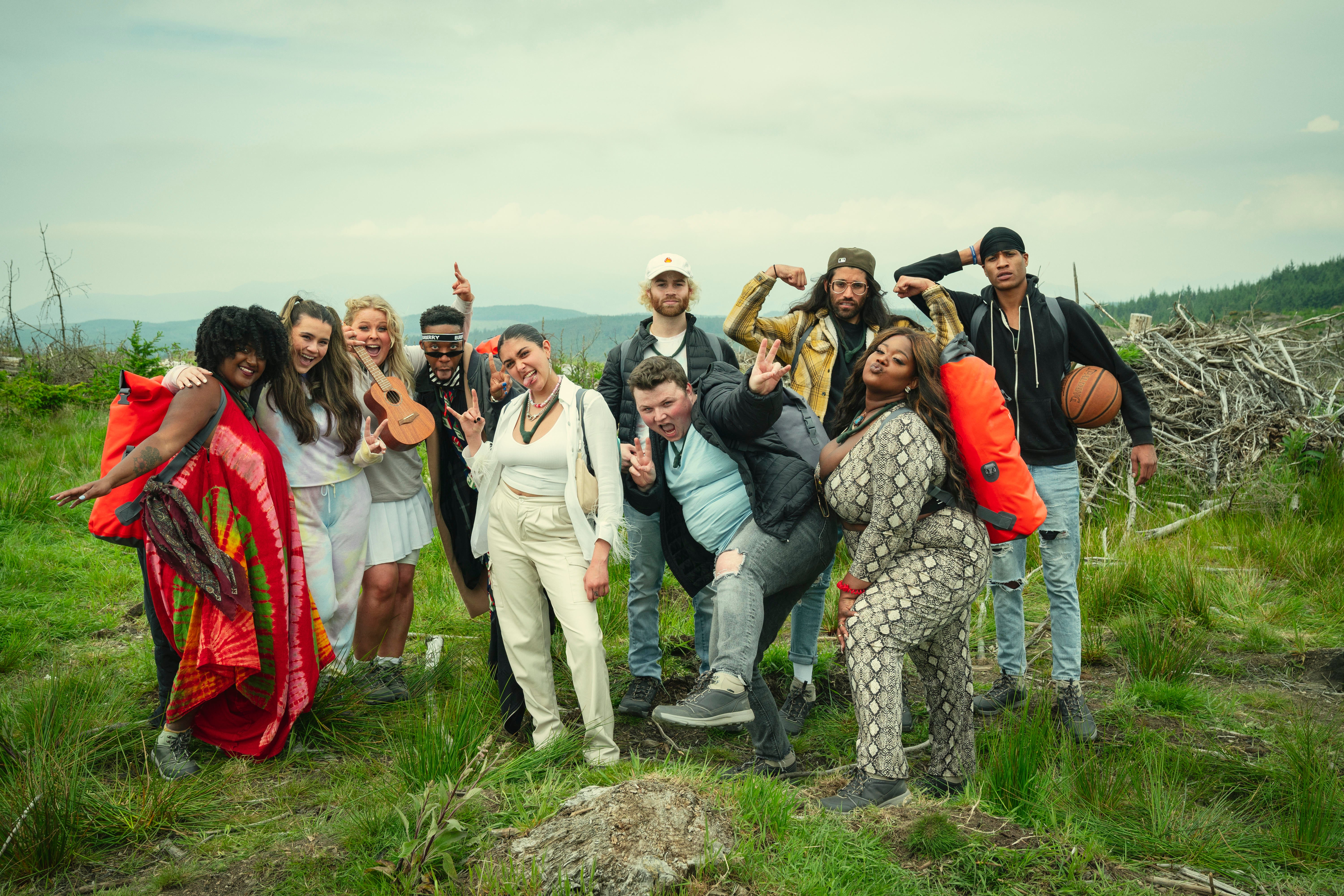 Premiered: June 22, 2022
Canceled: July 7, 2023
Netflix may be growing its catalogue of original reality TV programming, but its series Snowflake Mountain will not be on that roster. The series was canceled in July after just a single season after it "failed to hit the heights of other unscripted series, such as Too Hot to Handle," Deadline confirmed.
Premiering in June 2022, Snowflake Mountain centered around a group of spoiled young adults. In need of a reality check, the group is stripped of their home comforts and taken into the wilderness of Britain's Lake District, where, under the watchful eyes of survivalists Matt Tate and Joel Graves, they have a chance to win a $50,000 prize. Snowflake Mountain was made by production company Naked, which is owned by Freemantle, which also owns Too Hot to Handle producer Talkback.
The series wasn't met with the same success and popularity as its other Netflix original reality TV counterparts. The show holds a grim 0% critics score on Rotten Tomatoes, aggregated from eight reviews, and a 57% audience score. The show also faced some criticism, with The Guardian going after the series for its "exhausting sheen of red state/blue state division," and even going so far as to call it "deliberately manipulative."
prevnext
'Man vs. Bee'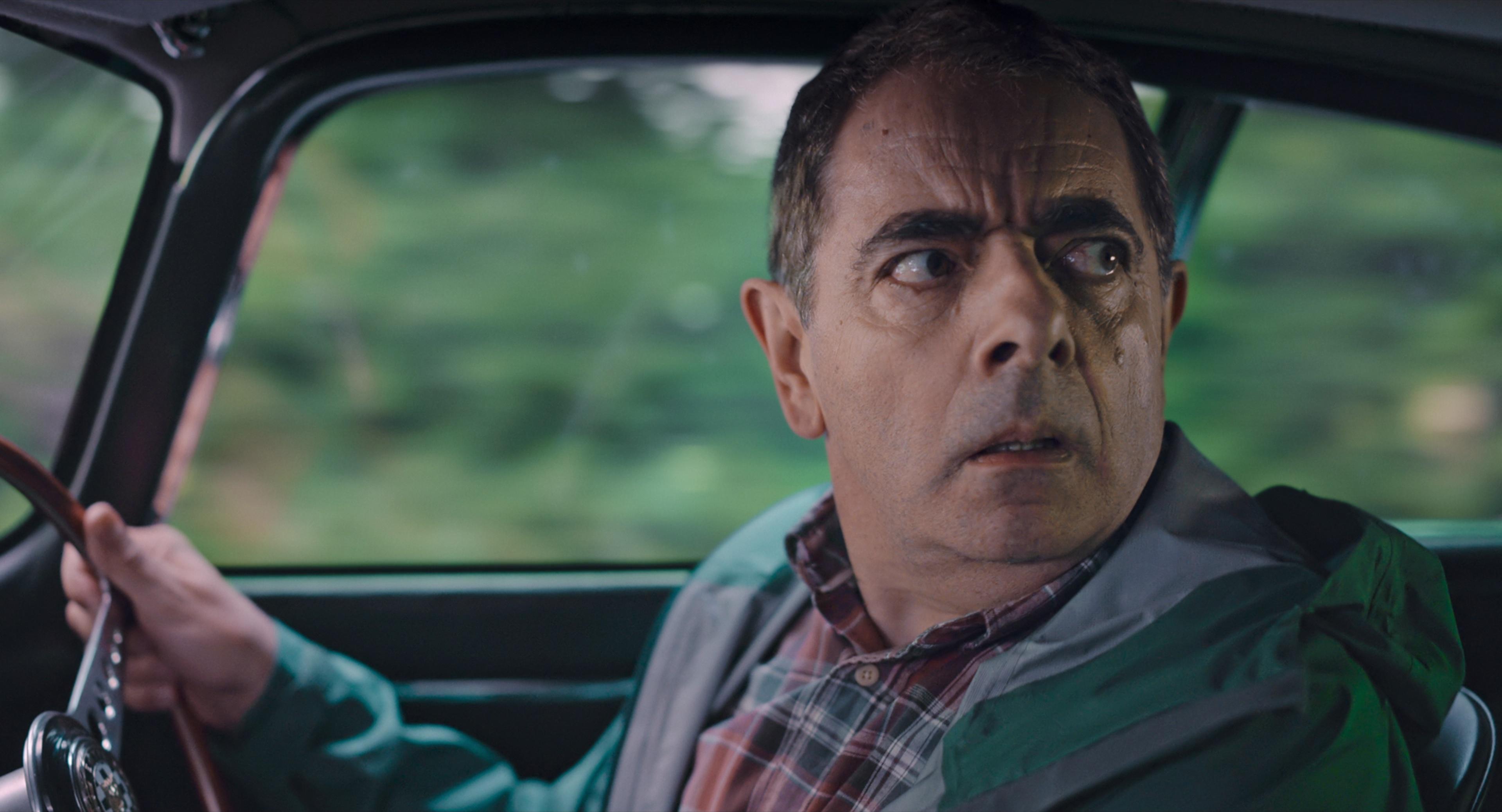 Premiered: June 24, 2022
Canceled: May 9, 2023
Created by Mr. Bean star Rowan Atkinson with writer William Davies, Man vs. Bee starred Atkinson as Trevor Binley, a house sitter who finds himself in an elaborate battle with a bee while lodging in a wealthy couple's mansion. Jing Lusi and Julian Rhind-Tutt starred as the homeowners, with Greg McHugh, India Fowler, Claudie Blakley, and Tom Badsen also appearing. Following the show's June 2022 premiere, Man vs. Bee only proved to be mildly successful. The series earned 18.2 million hours viewed during its first weekend, debuting in the 10th spot among the Top 10 shows watched globally on Netflix during the week ending on June 26, 2022. Those numbers proved to not be quite enough to secure a Season 2 renewal, with The Sun reporting in May 2023 Netflix opted not to move forward with a second season.
prevnext
'Lockwood & Co.'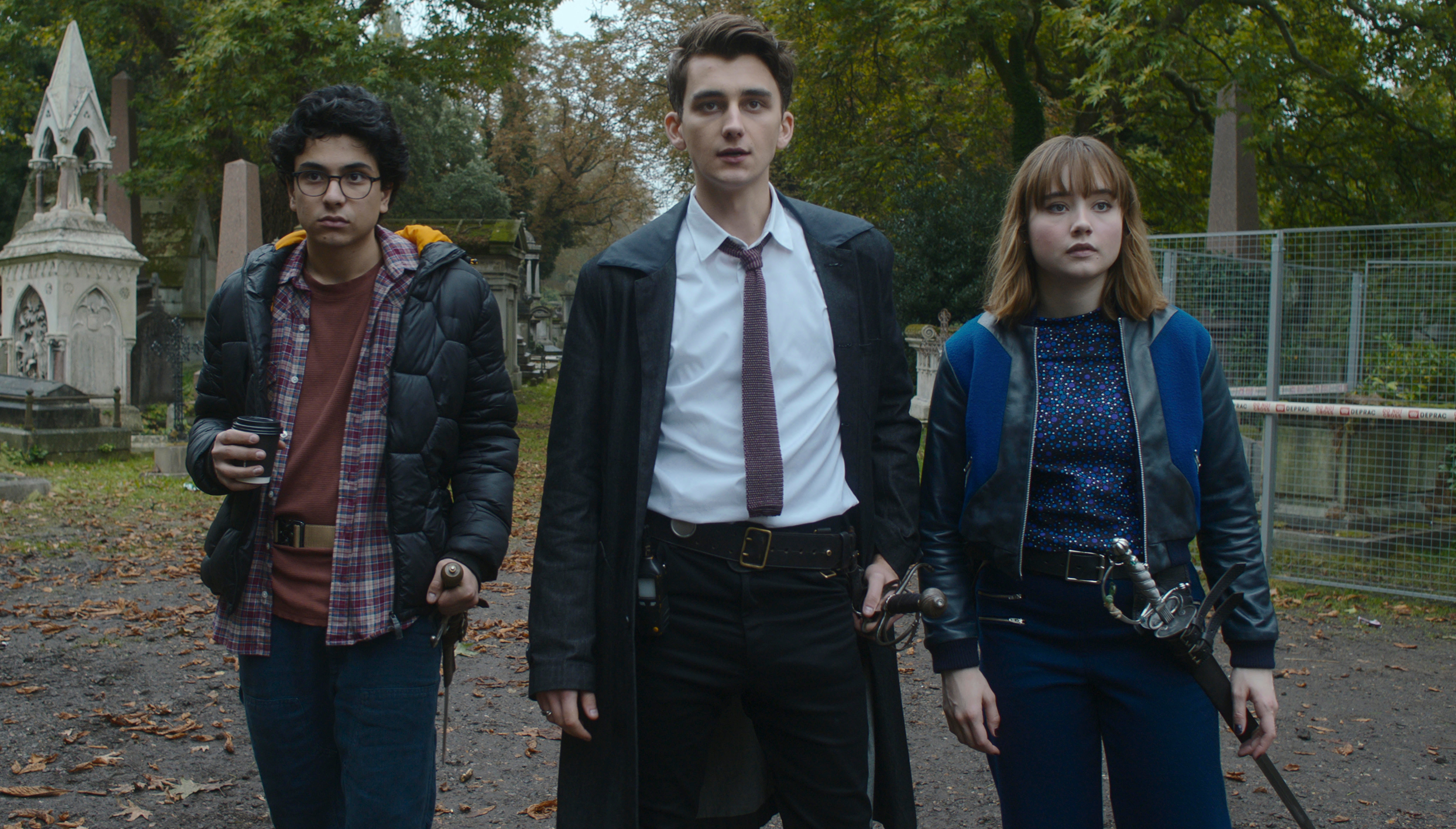 Premiered: January 27, 2023
Canceled: May 12, 2023
Based on Jonathan Stroud's young adult novels of the same name and developed by Joe Cornish under his Complete Fiction banner, Lockwood & Co. debuted on Netflix in January. The series centered around teen ghost-hunters Anthony Lockwood, George and Lucy, who run Lockwood & Co. Together, the trio unravel a terrifying mystery that will change the course of history. It starred Ruby Stokes, Cameron Chapman, and Ali Hadji-Heshmati.
Just months after it premiered, any hope that Lockwood & Co. would receive a Season 2 renewal came crashing down when the series was axed after just a single season. Dropping in January, the show had shown plenty of promise, with Lockwood & Co.'s first and now only season earning a 92% critics score and 94% audience score on Rotten Tomatoes. The series also drew in 79.91 million hours in the top global 10s over the course of three weeks. However, it seems that early success was not enough to warrant a Season 2 renewal. According to Variety, while Netflix "was very pleased with the show, and especially the work that had gone into it, viewing numbers didn't meet the threshold to greenlight a second season."
prevnext
'Big Mouth'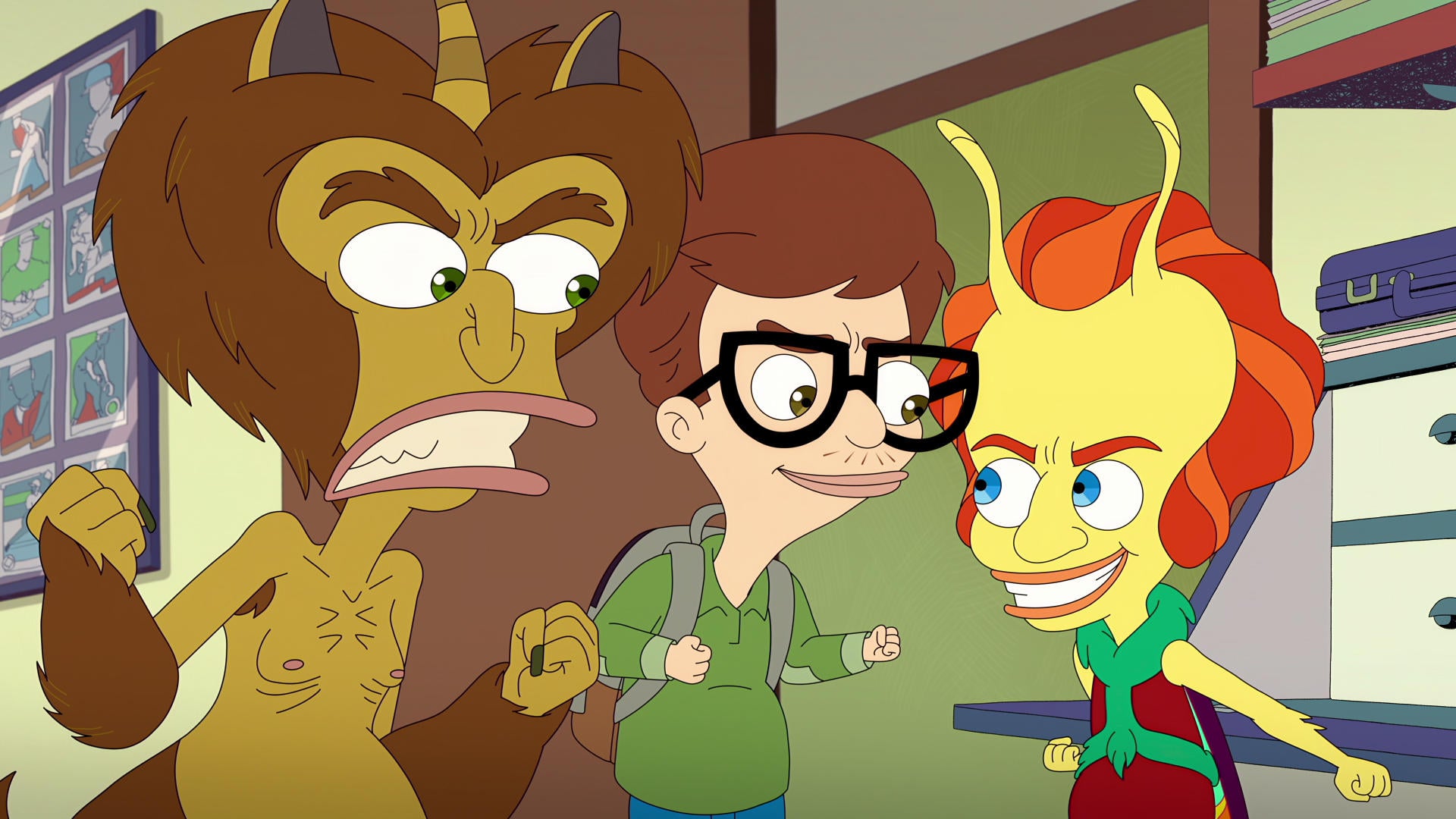 Premiered: September 29, 2017
Canceled: April 24, 2023
Ahead of Big Mouth's Season 7 premiere later this year, Netflix confirmed Monday, April 24 that the popular Emmy-winning adult animated comedy would be ending. The streamer picked up the series for an eighth and final season, with Nick Kroll, series star and executive producer, sharing in a statement, "you would have told adolescent Nick Kroll and Andrew Goldberg that middle school would take eight years to finish, they would have been like, 'Yeah, that sounds about right. This seems like it will never end."
Created by Kroll and Andrew Goldberg, Big Mouth is loosely inspired by their childhood. The series follows friends and their hormones manifested as monsters as they navigate adolescence and coming of age. Billy Wee, Netflix's Director of Adult Animation, praised the show as "a towering achievement in animated comedy that will make Netflix history for its longevity," with Big Mouth set to end its run as Netflix's longest-running original series outside of kids and family programming.
Big Mouth featured a voice cast that included Kroll voicing Nick, John Mulaney voicing Andrew, and Jessi Klein voicing Jessie. The remainder of the cast includes Maya Rudolph as Connie the Hormone Monstress, Jason Mantzoukas as teenager Jay, Jordan Peele as the Ghost of Duke Ellington, Fred Armisen as Nick's father Elliot Birch, ad Ayo Edebiri as the nerdy Missy.
prevnext
'Human Resources'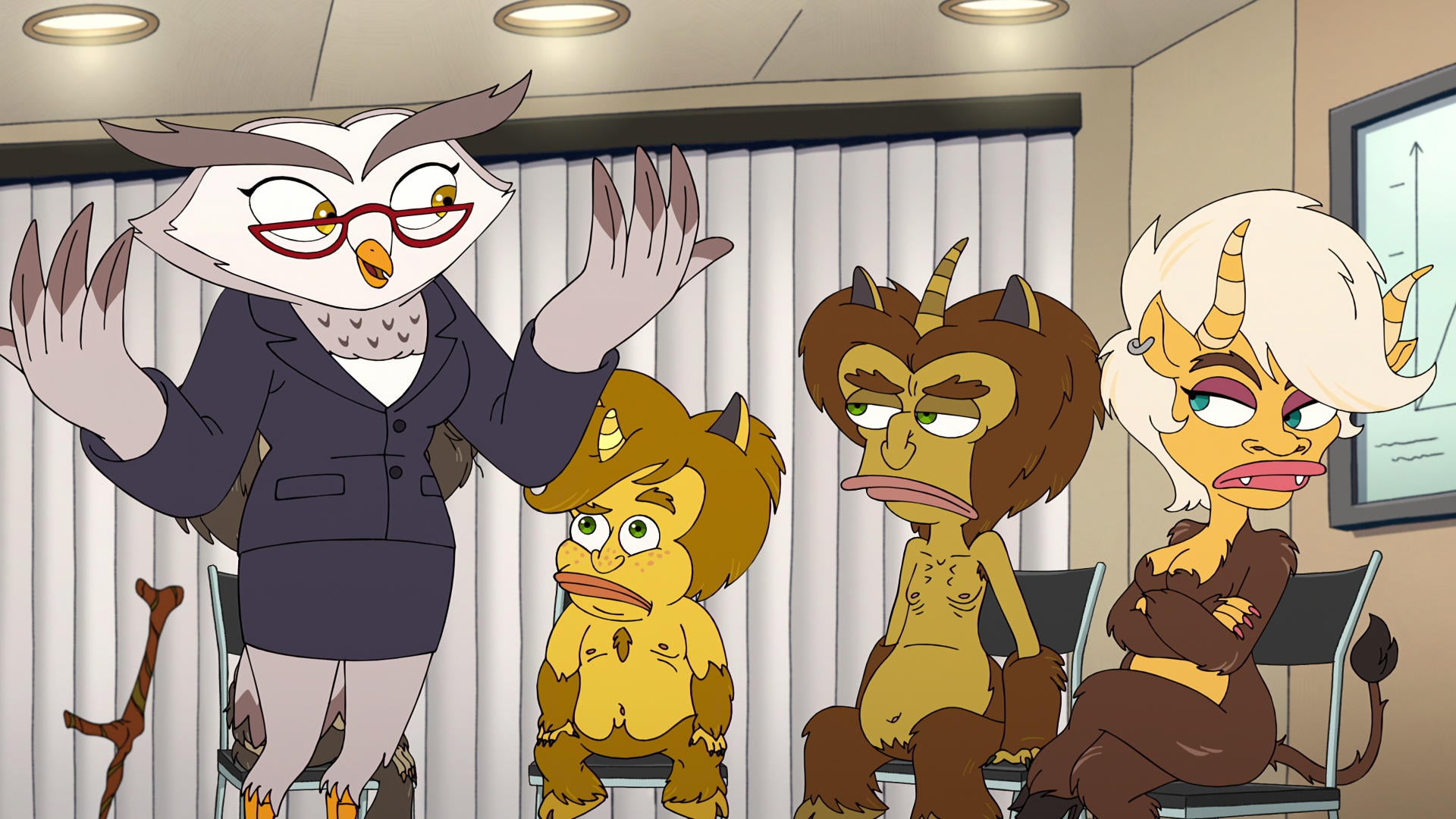 Premiered: March 18, 2022
Canceled: April 24, 2023
On the same day Netflix axed Big Mouth, it also canceled its spinoff, Human Resources. Premiering in 2022, Human Resources focused on the world of the hormone monsters, who are sent to coach adolescents through the tumultuous seas of puberty. The voice cast included Kroll, Rudolph, Aidy Bryant, Randall Park, Keke Palmer, Brandon Kyle Goodman, and David Thewlis. Human resources aired for two seasons.
Per Deadline, Big Mouth and Human Resources have amassed more than 1 billion hours viewed on Netflix to date. The two shows have also been watched by 50 million-plus households and have reached Netflix's Top 10 in 29 countries.
prevnext
'Bling Empire New York'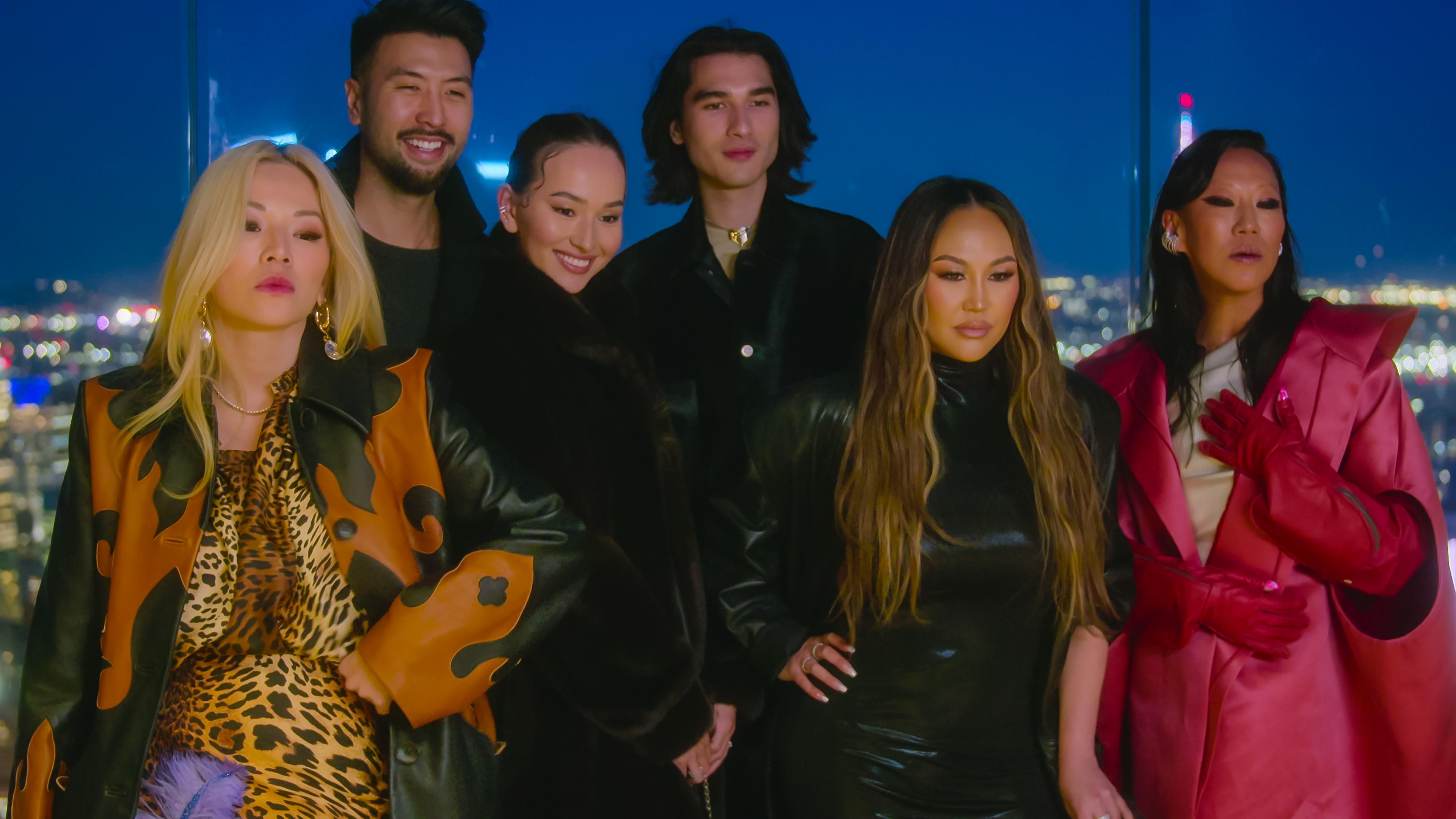 Premiered: January 20, 2023
Canceled: April 19, 2021
Also canceled on April 19 was Bling Empire's New York-set spinoff, Bling Empire: New York, which starred Wang, Tina Leung, Deborah Hung, and Stephen Hung. The series was canceled after just a single season.
Bling Empire: New York was produced by Jeff Jenkins Productions with Jenkins, Russell Jay-Staglik, Elise Chung, Lenid Rolov, Ross Weintraub, and Reinout Oerlemans executive producing.
prevnext
'Bling Empire'
Premiered: January 15, 2021
Canceled: April 19, 2023
Billed as a "real-life" version of Crazy Rich Asians, Bling Empire debuted in early 2021 as Netflix continued to expand its reality TV offerings. The series followed a group of rich Asians Americans in Beverly Hills as they attended parties and went on expensive shopping sprees all while also running multi-billion dollar businesses. The series starred Christine Chiu, Kane Lim, Kelly Mi Li, Kevin Kreider, Gabriel Chu, Anna Shay, Cherie Chan, Jessey Lee, Kim Lee, Andrew Gray, Jamie Xie and Guy Tang.
After Season 1 debuted in January 2021, Season 2 dropped in May 2022. Season 3, which consisted of 10 episodes rather than eight, like the first two seasons, arrived in October 2022. Just months later, on April 19, it was confirmed that Netflix canceled the series and would not be moving forward with a fourth season. A reason for the cancellation is unclear at this time.
The series was d by Jeff Jenkins Productions with 3BMG. Jeff Jenkins, who was an executive producer on Keeping Up with the Kardashians, was an executive producer alongside Ross Weintraub, and Reinout Oerlemans. Brandon Panaligan served as the showrunner.
prevnext
'Freeridge'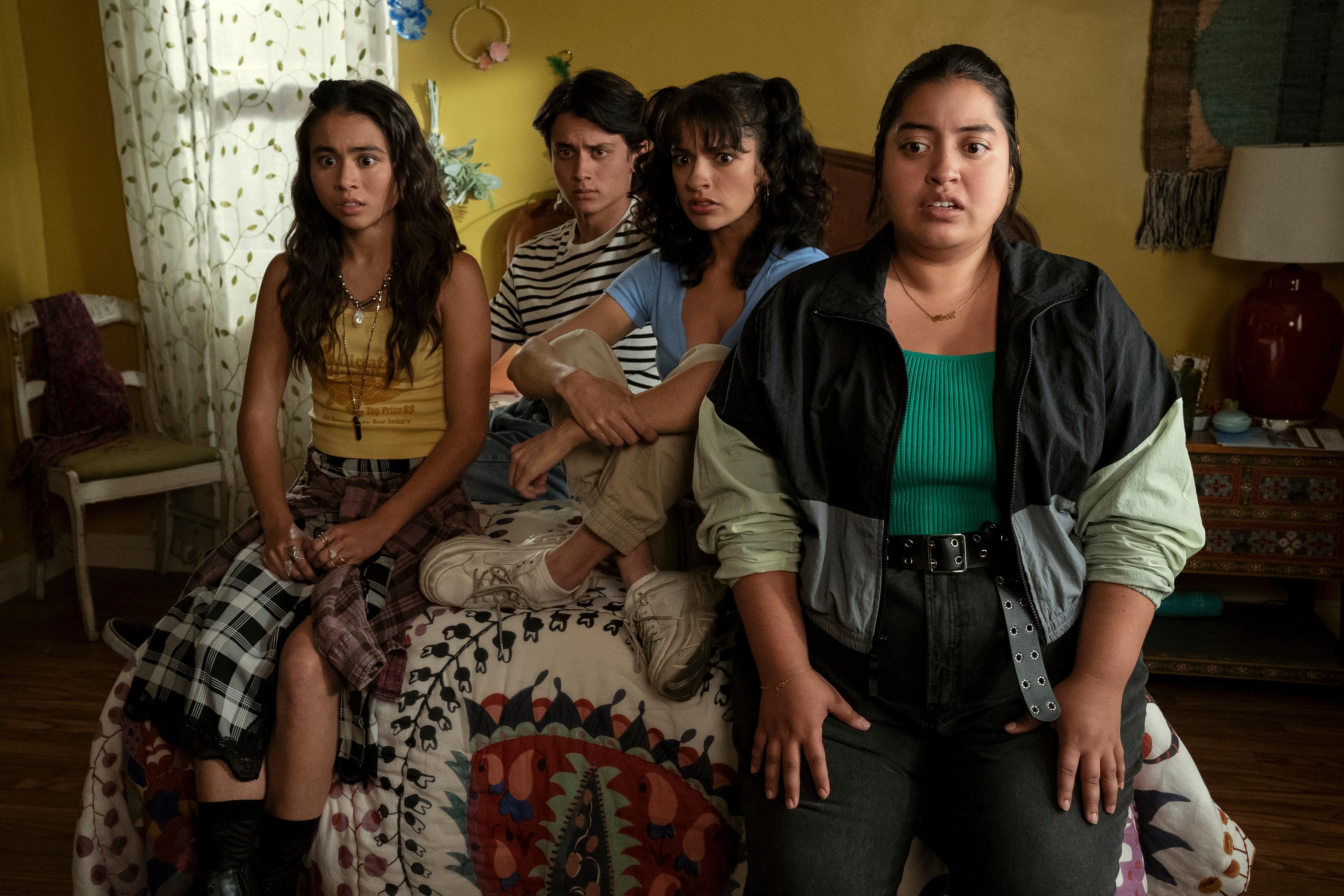 Premiered: February 2, 2023
Canceled: April 12, 2023
After being ordered in September 2021 as a spinoff of the hit young adult drama On My Block, Freeridge's lifespan on Netflix was extremely short-lived. The series debuted on Feb. 2, and even spent some time on the Top 10 TV Shows chart, before Netflix ultimately decided to cancel it after just a single season on April 12. A reason for the cancellation was not provided.
Freeridge was a coming-of-age comedy that followed "sibling rivals Gloria and Ines and their friends Demi and Cameron who have unleashed a curse bringing dark misfortune into their lives." It starred Keyla Monterroso Mejia as Gloria, Bryana Salaz as Ines, Tenzing Norgay Trainor as Cam, Ciara Riley Wilson as Demi, and Peggy Blow, who played On My Block's Marisol, as Mariluna. Michael Solomon, Zaire Adams, J.R. Villarreal, and Jean Paul San Pedro also starred, with Paula Garcés, Eric Gutierrez, Eme Ikwuakor, and Raushanah Simmons reprising their respective roles as Geny, Ruben, Dwayne, and Mrs. Turner from On My Block.
prevnext
'Sex/Life'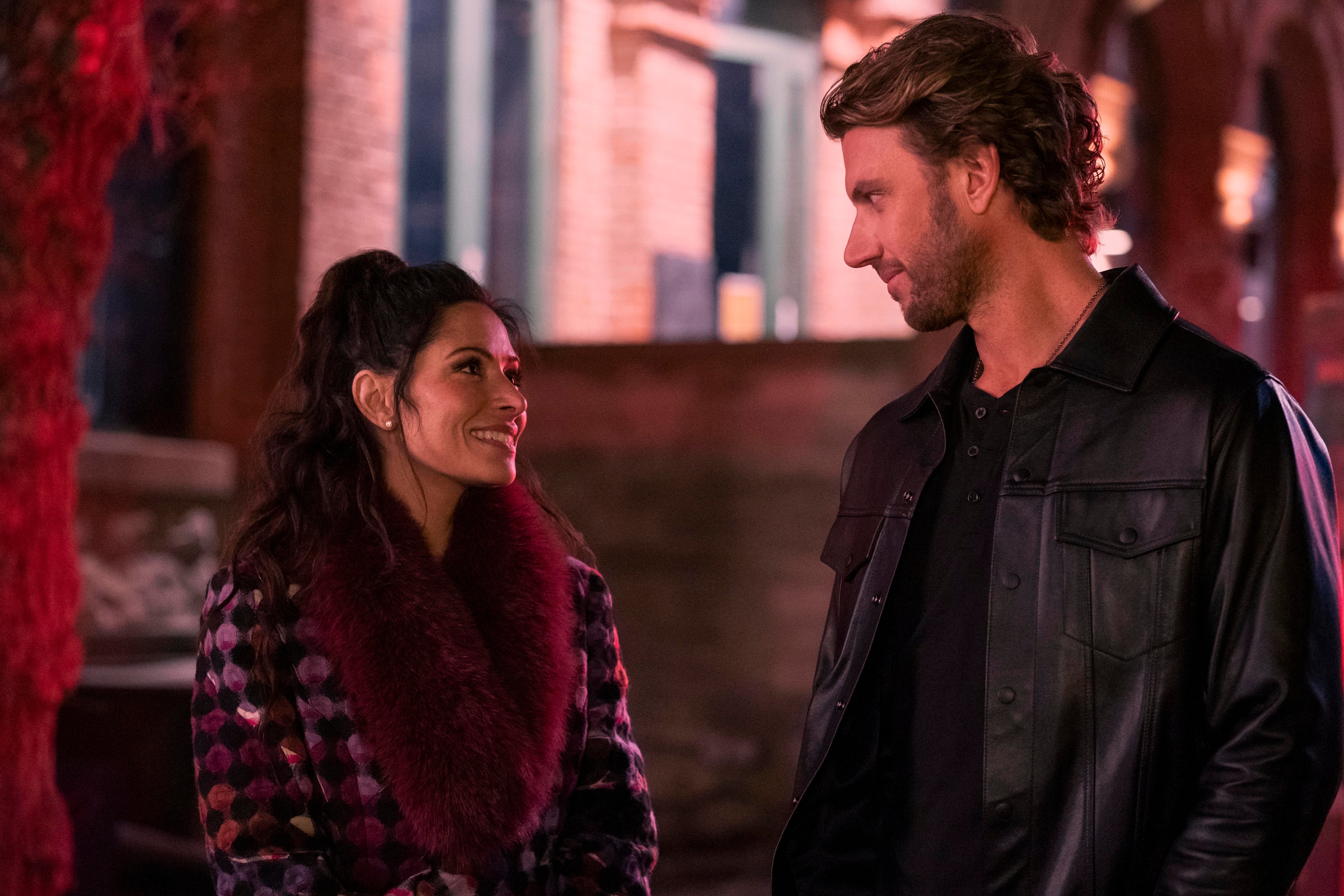 Premiered: June 25, 2021
Canceled: April 7, 2023
Just one month after it premiered its second season, the drama series Sex/Life was canceled. Created by Stacy Rukeyser and inspired by the novel 44 Chapters About 4 Men by BB Easton, the series followed repressed mom of two Billie as she navigated a love triangle with her husband, Cooper Connelly, and her first great love Brad Simon. The series starred Sarah Shahi, Mike Vogel, and Adam Demos. After Season 2 dropped on Marc 2, 2023, Deadline confirmed on April 7 that Sex/Life was canceled, a spokesperson telling the outlet that the second season "brought the series to a natural close, wrapping up the storylines for key characters whose relationships come to a happy conclusion."
The cancellation news came just after star Sarah Shahi said during an appearance on the podcast Not Skinny But Not Fat, "I'm not going to put it down, but I definitely did not have the support that I did the first season from the people involved in the show." The actress said the series "became a much different thing for me," adding that she "struggled with the material" of the season, which she called "gimmicky."
prevnext
'Mo'- ending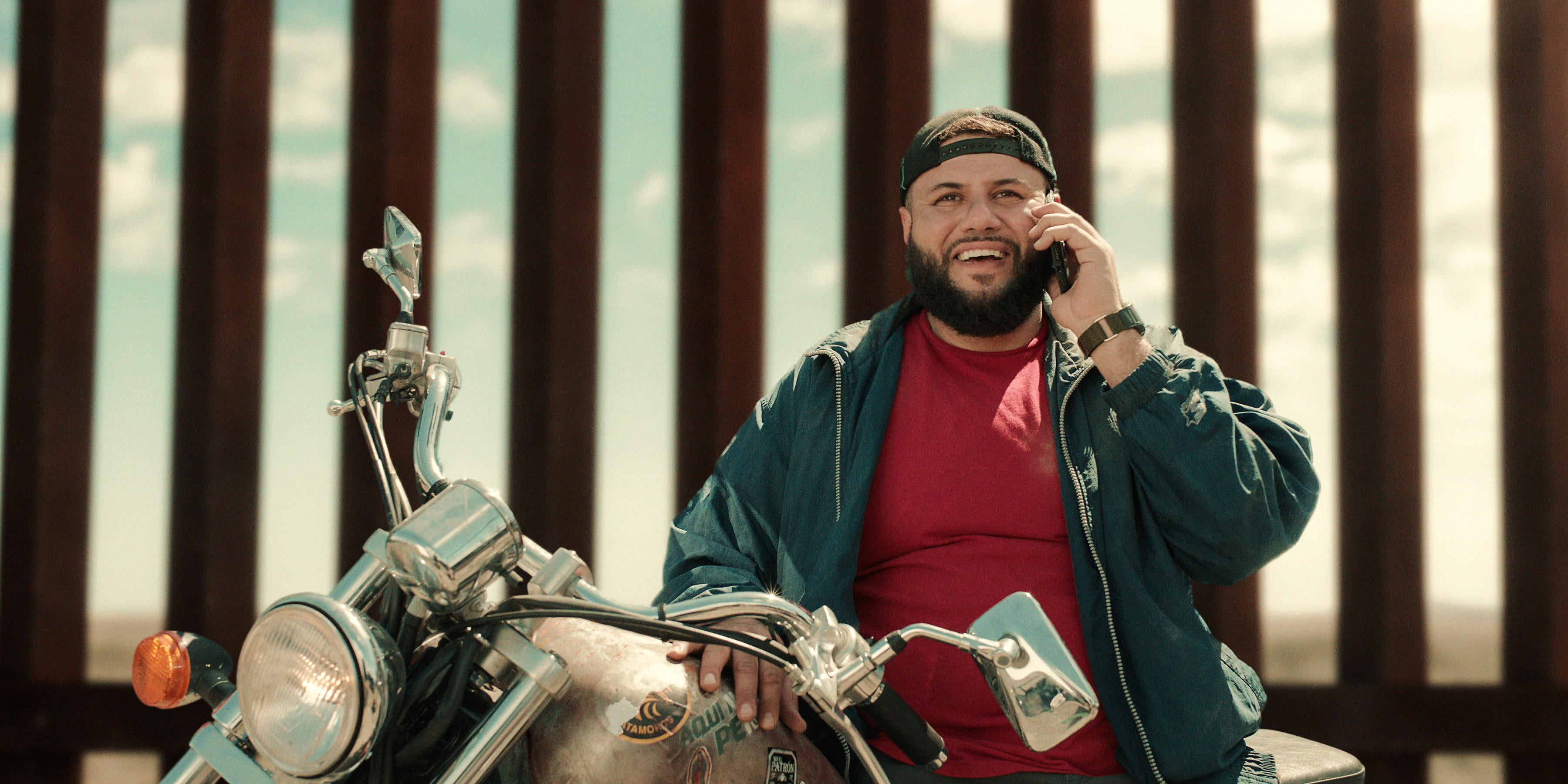 Premiered: August 24, 2022
Renewal/Cancellation: January 12, 2023
Mo joins the list on a bit of a happier note. While most of the titles on this list were canceled in surprised moves, Mo was renewed for a second and final season. The series from Mo Amer and Ramy Youssef, is loosely based on Amer's own life as a Palestinian refugee living in Houston, Texas and follows the titular character as he seeks asylum and citizenship in the United States. Along with Amer, the series stars Farah Bsieso, Omar Elba, Teresa Ruiz, and Tobe Nwigwe.
Debuting in August, Mo was a massive hit. The dramedy won a Gotham Award for Breakthrough Television Under 40 Minutes and an AFI Award for being one of the best programs of 2022. Per The Hollywood Reporter, "ending after two seasons is by design: The second installment will wrap up Palestinian refugee Mo Najjar's (co-creator and star Mo Amer) journey to gain asylum in Houston.
prevnext
'The Chair'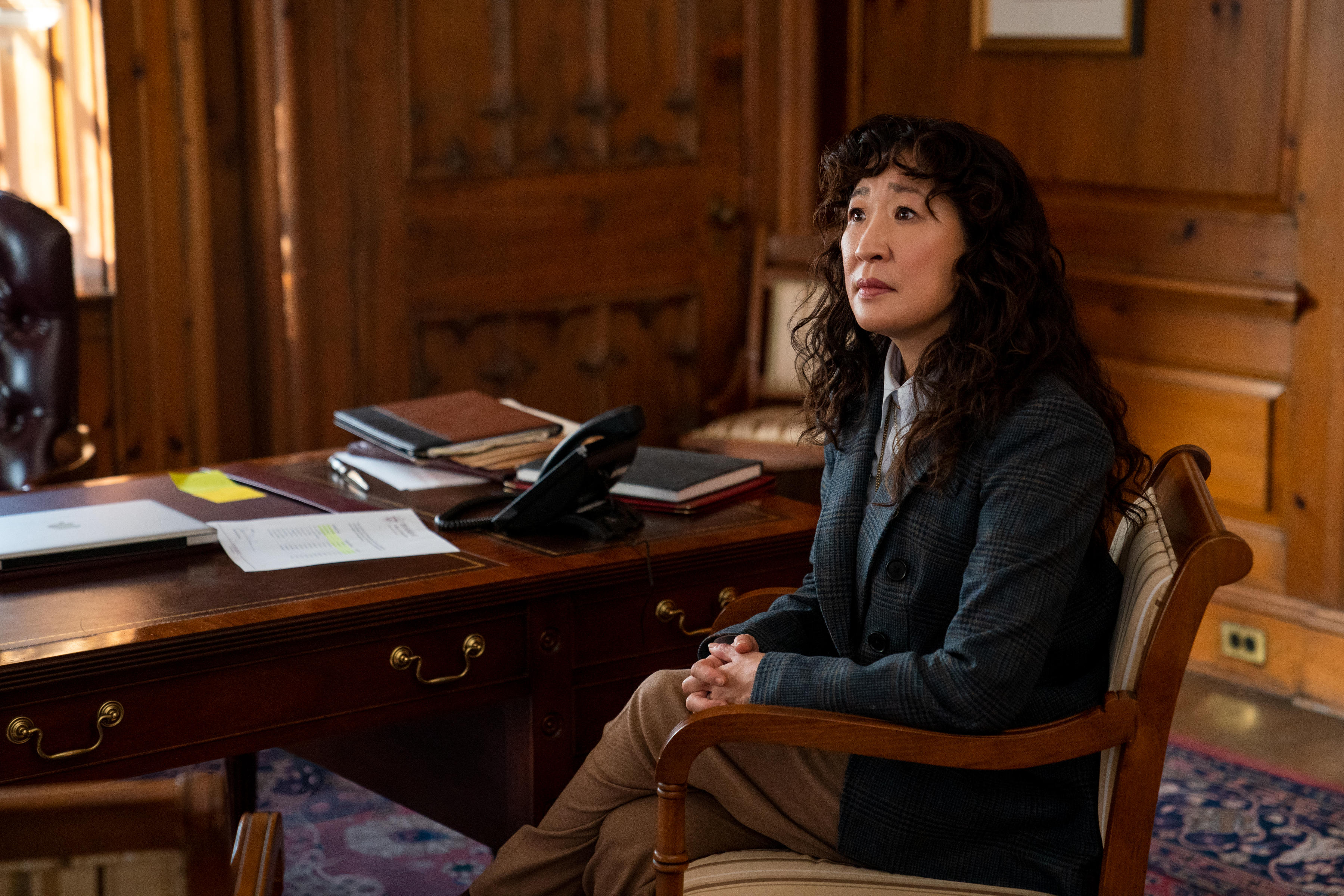 Premiered: August 20, 2022
Canceled: January 2023
Marking the first major title to come out of the David Benioff and D.B. Weiss overall deal and created by Amanda Peet and Annie Julia Wyman, The Chair starred Killing Eve's Sandra Oh as Dr. Ji-Yoon Kim, the first woman of color to become chair at the prestigious Pembroke University. As the first woman to chair the English department and as one of the few staff members of color at the university, Ji-Yoon is faced with a unique set of challenges as she tries to meet the dizzying demands and high expectations of a failing English department. Along with Oh, the comedy stars Jay Duplass, Holland Taylor, Bob Balaban, Nana Mensah, David Morse, and Everly Carganilla.
The series scored an 86% critics score and 79% audience score on Rotten Tomatoes, but it was only in Netflix's global Top 10 for one week after its Aug. 20, 2021 release. Audiences watched 14.02 million hours in its first full week of release. By the following week, it disappeared. The Chair also disappeared from individual country Top 10s within 19 days.
Although Netflix has not formally announced a cancellation for The Chair, Amanda Peet, who co-created the series with Annie Julia Wyman, confirmed at the Television Critics Association's Winter Press Tour earlier this month that the streaming giant has opted not to move forward with a second season. Peet told reporters, per the Pittsburgh Tribune-Review, "we weren't picked up." It had been reported in August 2022 that a Season 2 renewal was unlikely.
prevnext
'Uncoupled'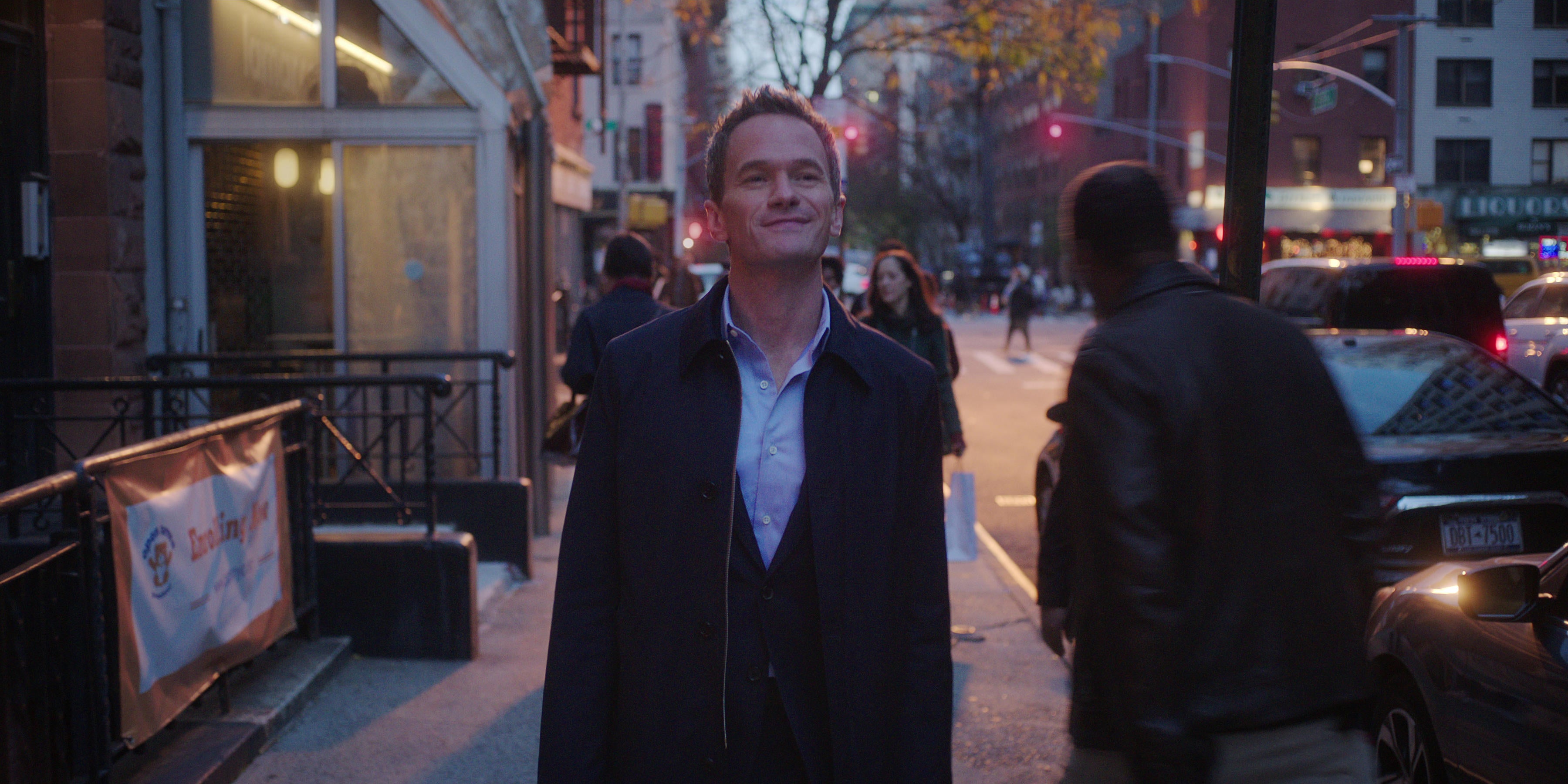 Premiered: July 19, 2022
Canceled: January 13, 2023
Jan. 13 proved to be a treacherous day for the Netflix streaming library. On the same day that Steele announced Dead End: Paranormal Park would not return for a third season, news arose that the Neil Patrick Harris-starring series Uncoupled was also canceled after just a single season.
From Emily in Paris creator Darren Star and Modern Family veteran Jeffrey Richman, the series starred Harris as Michael, a New York City real estate broker who seems to have the perfect life until his boyfriend of 17 years abruptly moves out, forcing Michael to confront two different nightmares – "losing what he thought was his soulmate and suddenly finding himself a single gay man in his mid-forties in New York City." Tisha Campbell, Brooks Ashmanskas, Emerson Brooks and Marcia Gay Harden. André De Shields, Byron Jennings, Colin Hanlon, Dan Amboyer, Gilles Marini, Jai Rodriguez, Nic Rouleau, Peter Porte, and Stephanie Faracy also starred.
While the series did manage to receive positive reviews, the 10-episode debut season holding a 73% critical approval rating on Rotten Tomatoes and a 75% audience score, it didn't have much of an impact on Netflix. Uncoupled only appeared on the Top 10 streaming chart for one week, debuting in the No. 6 spot, before disappearing from the chart.
prevnext
'Dead End: Paranormal Park'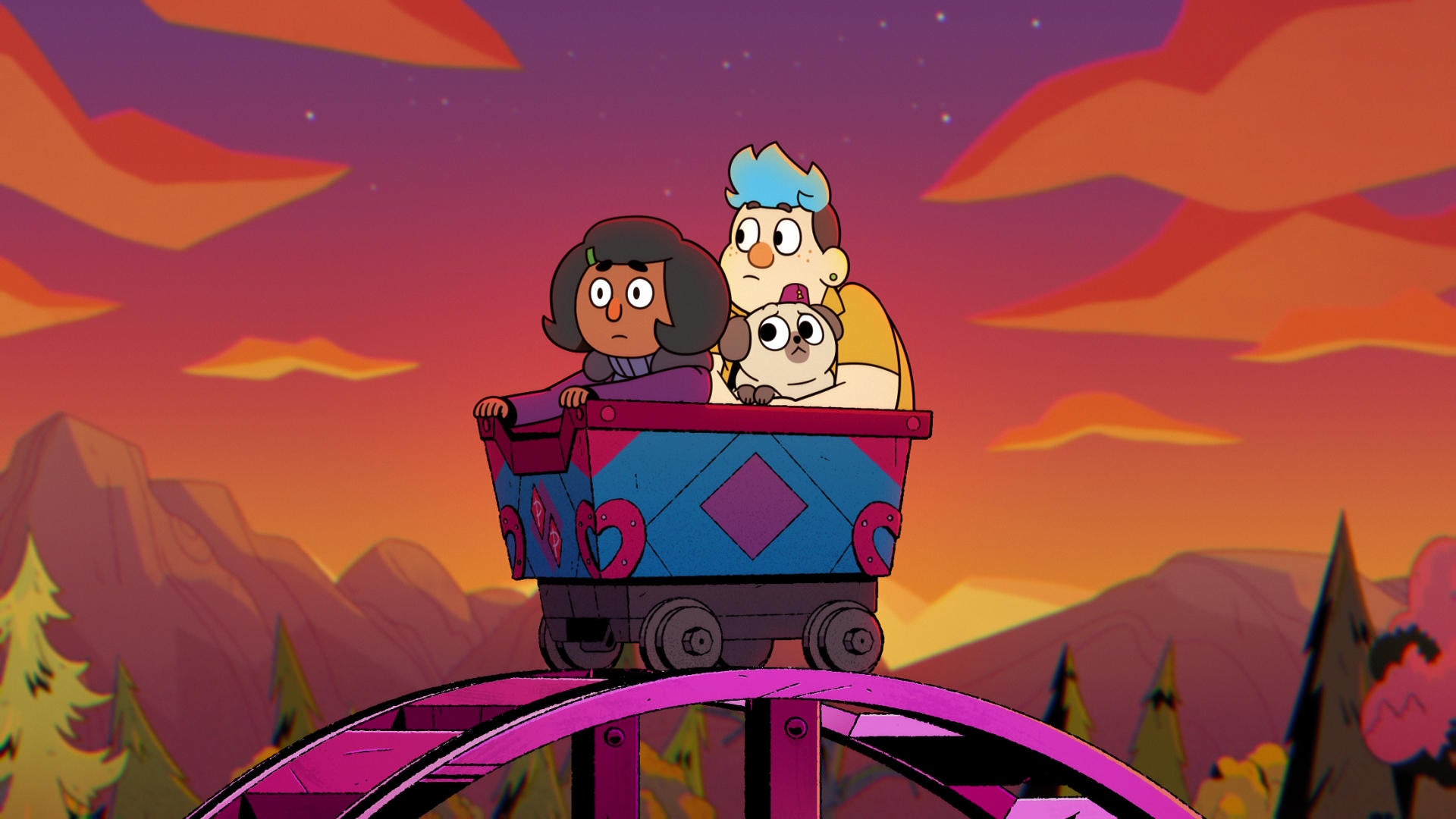 Premiered: June 16, 2022
Canceled: January 13, 2023
Fans hoping to head back to Phoenix Parks for a third season of Dead End: Paranormal Park were left gutted when creator Hamish Steele confirmed in a Jan. 13 tweet that Dead End: Paranormal Park was canceled. The series originally permeired on June 16, 2022, with a second batch of 10 episodes arriving on Oct. 13. That season now acts as the final season for the series.
The animated series, based on Steele's horror-comedy graphic novels DeadEndia and web short Dead End, follows the adventures of Barney, Norma and magical-talking-dog Pugsley, new employees at local theme park, Phoenix Parks. The trio face zombie mascots, demonic game show hosts, sleep-sucking witches, and more.
According to Steele, work on Season 3 was already underway when the cancellation news arrived, Steele revealing, "we did a writers room for Season 3. We have scripts and designs and outlines ready to go. It was always the plan to give these characters the proper ending they deserve. But sadly, the powers that be don't want any more." A reason for the cancellation is unclear.
prevnext
'Inside Job'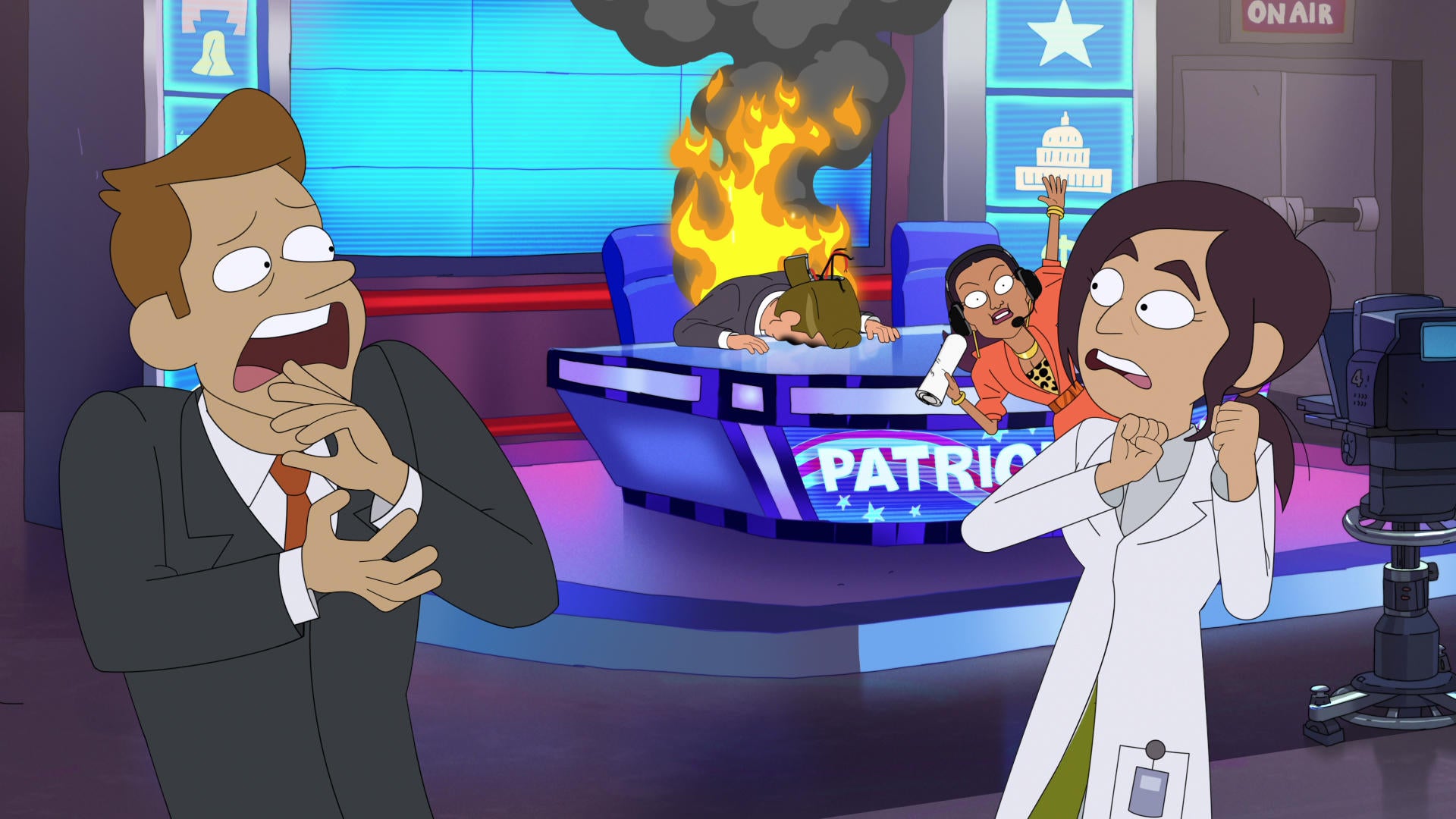 Premiered: October 22, 2021
Canceled: January 7, 2022
Amid a bit of a shakeup for Netflix's adult animation slate throughout 2022, Netflix continued the shakeups in 2023 when Inside Job was axed after just a single season. The hilarious animated series centered on Cognito, Inc., a shadow government organization that attempted to keep the truth from people in a world where every conspiracy theory is treated as true.
The series was given a 20-episdoe first season order in April 2019, with former Netflix Head of Adult Animation saying at the time, "Shion represents the next generation of animation creators at Netflix and we are truly honored to be working with her on Inside Job. We can't wait for adult animation fans around the world to fall in love with her singular brand of comedy and characters." The debut season was split into two parts, with the 10-episode Part 1 dropping in October 2021 followed by the remaining episodes in November 2022. The series was a hit, and Netflix quickly ordered a second season in June 2022. However, on Jan. 7, writer Chase Mitchell confirmed in a series of since-deleted tweets that the show was canceled. Creator Shion Takeuchi later confirmed that "Netflix has decided to cancel Season 2 of Inside Job," meaning the streamer reversed its renewal decision. A reason for the reversal was not given.
prevnext
'1899'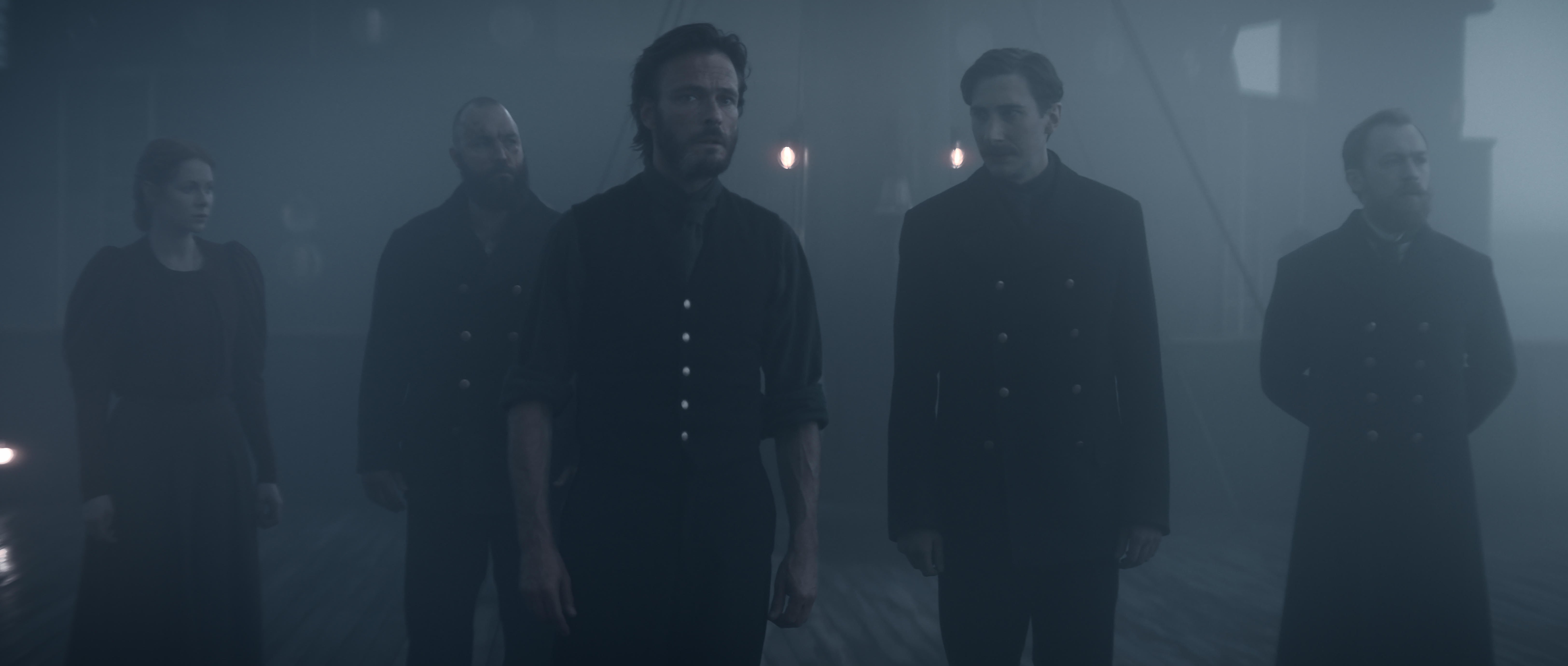 Premiered: November 17, 2022
Canceled: January 2, 2023
The mystery sci-fi drama 1899 marked Netflix's first cancellation of the year. Created by Jantjee Friese and Baran bo Odar, the pair behind the hit German-language original Dark, the series followed a group of European emigrants traveling from the U.K. to New York City on a steamship, but their journey is plagued with a series of mysterious events. It starred Emily Beecham, Aneurin Barnard, Andreas Pietschmann, Miguel Bernardeau, Mathilde Aollivier, Jonas Bloquet, Rosalie Craig, and Maciej Musial.
1899 debuted as a Netflix original in November 2022 and with its riveting storyline that generated plenty of buzz online as viewers attempted to solve the show's many mysteries, it immediately jumped onto the Top 10 list. It reached No. 2 on Netflix's top 10 chart in its first week of availability and earned about 79.27 million hours of viewership in its first four days. Although Odar confirmed there was a multi-season plan for 1899, and despite its streaming success, Netflix canceled 1899 just two days into 2023. The streamer did not provide a reason for the cancellation.
prevnext
Series ending, or expected to end, in 2023
In addition to the list of series that won't be moving forward due to cancellations, there are also several series that will cease to put out new episodes after the year ends. Below, find a list of all of the series with scheduled final season premiere dates in 2023, as well as those titles that are expected to release their final episodes this year.
Firefly Lane – The first eight episodes of the 16-episode final season aired in December 2022. Season 3, Part 2, the final batch of episodes is slated to drop on Netflix on June 8, 2023.
Manifest – A former NBC series, Manifest was saved for a fourth and final season by Netflix in August 2021. The first 10 episodes of the final season dropped in November 2022, with the remaining episodes expected to arrive sometime in 2023. An official premiere date has yet to be announced by the streamer.
Never Have I Ever – Just months before dropping tis third season in August 2022, Netflix confirmed that this Mindy Kaling-created series would end with its fourth season. Although an end date hasn't yet been locked down, it is largely believed the final episodes will arrive sometime in summer 2023.
The Umbrella Academy – This fan-favorite series is set to concluded with a six-episode final season. While Netflix hasn't yet announced a release date for the final episodes, it is believed that Season 4 will arrive in late 2023 or early 2024.
prevnext
Every Netflix Series Canceled in 2022
This year's growing list of cancellations comes on the heels of what was a particularly rough year for Netflix subscribers. In 2022, the streamer canceled a total of 20 different series, many of those cancellations sparking outrage online and even prompting calls to boycott Netflix. Below is the complete list of all of the series canceled by Netflix in 2022.
Blockbuster – 1 season
Warrior Nun – 2 seasons
The Bastard Son & the Devil Himself – 1 season
The Midnight Club – 1 season
The Imperfects – 1 season
Partner Track – 1 season
Fate: The Winx Saga – 2 seasons
Resident Evil – 1 season
First Kill – 1 season
Q-Force – 1 season
The Midnight Gospel – 1 season
Space Force – 2 seasons
Raising Dion – 2 seasons
On the Verge – 1 season
Archive 81 – 1 season
The Baby-Sitters Club – 2 seasons
Another Life – 2 seasons
Cooking with Paris – 1 season
Gentefied – 2 seasons
Pretty Smart – 1 season
prev
Source link