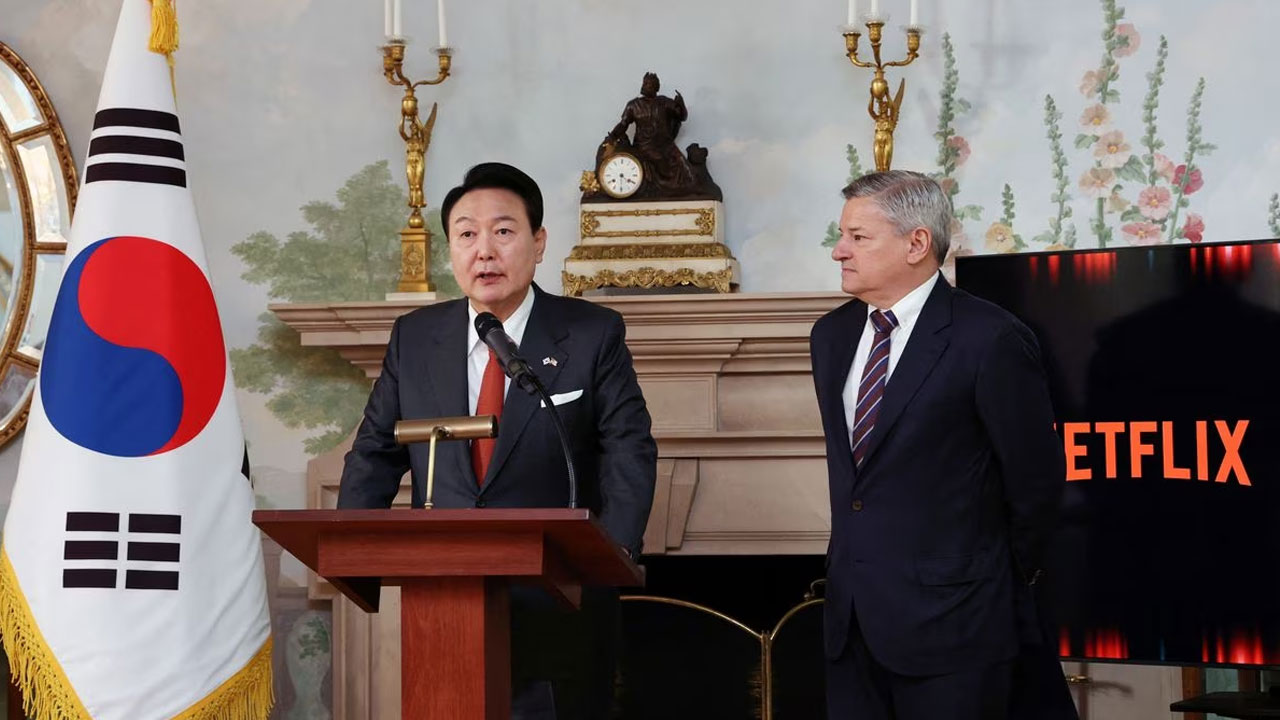 [Source: Reuters Business]
Netflix Inc (NFLX.O) said it will invest $2.5 billion in South Korea over the next four years to produce Korean TV series, movies and unscripted shows, doubling its investment in the market since 2016.
The U.S. streaming service made the announcement after a meeting between South Korean President Yoon Suk Yeol and Netflix co-CEO Ted Sarandos. Yoon arrived in Washington on Monday for a six-day state visit.
President Yoon welcomed the investment as a "major opportunity" for Netflix and the content industry of South Korea as the latter seeks to boost its cultural exports and influence.
Article continues after advertisement
Shares of South Korean production and entertainment companies rallied, with Showbox (086980. KQ) and Studio Dragon (253450. KQ) up 8.75% and 2.26%, respectively, compared to the country's smaller Kosdaq index's (.KQ11) 2.21% drop.
Known as the "Korean Wave" or Hallyu, South Korea's entertainment industry has enjoyed a global boom in recent years. Its music market, led by K-pop groups such as BTS and Blackpink, has been leading the charge.
In 2021, exports of content including music, video games and films reached a record high of $12.4 billion, according to government data, eclipsing the export volume of home appliances and rechargeable batteries.
Netflix offered a lighter-than-expected forecast last week, as it looked to crack down on unsanctioned password sharing into the second quarter to make improvements, delaying some financial benefits.
Source link